Blue Mountain Hospital Welcomes New Year's Baby
Category: News
Posted On:
A week into 2022, Blue Mountain Hospital finally welcomes its New Year's baby.
Julian Paul Descheeny joined the world on January 7, 2022 at 7:09 AM. The beautiful baby boy weighed in at 7 pounds 9 ounces and measured 21 inches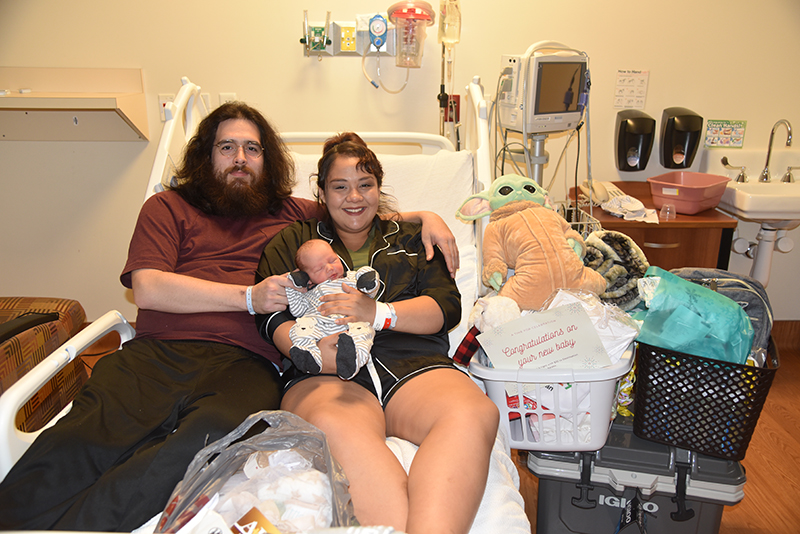 long. Mom, Savannah Renee Cagle, and baby Julian are both happy, healthy, and getting used to their new life at home.
Blue Mountain Hospital presented the New Year's baby and his family with a collection of gifts. Thank you to Patio Diner, Clark's Market, San Juan Pharmacy, Redd's Ace Hardware, Destination Awake, San Juan Credit Union, Wells Fargo, and our own Christina Brandt for contributing gift cards, stuffed animals, blankets, bottles, clothes, socks, lotion, diapers, and so much more to San Juan County's newest addition.
Join us in wishing the best for the family.