Change Your Life w/ Bariatric Surgery at BMH
Category: News
Posted On:
Weight loss, in theory, should be simple: If you burn more calories than you consume, you will drop pounds. But if that is the case and it's so easy to lose weight, then why is over 40% of the adult American population obese?
It's because in reality, it's way harder to burn calories than it is to consume them. Watching your diet, exercising regularly, and keeping yourself healthy is challenging. Work, family, children, obligations, stress, genetics, and more factors make it hard for people to focus on their weight and overall health.
The issue is that carrying extra weight isn't just a cosmetic problem. Being overweight or obese comes with long-lasting health risks physically, socially, emotionally, and mentally such as heart disease, type 2 diabetes, high blood pressure, depression, low self-esteem, GERD, and many more.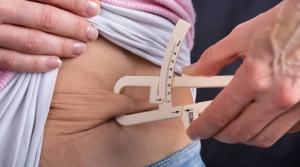 So if diet and exercise aren't working and you've exhausted all other options, then what can you do? Blue Mountain Hospital offers an opportunity to change your life: bariatric (weight-loss) surgery. While bariatric surgery is not a magical cure for obesity, it is an incredible way to get started. Our surgical team, dietitians, and support group are here for you and are dedicated to helping you not only achieve, but maintain your weight-loss goal.
At this point, we are sure you are asking "what is bariatric surgery". Basically, bariatric surgery encompasses a variety of procedures/surgeries that involves making changes to your digestive system to contributes to weight loss. There are a handful of difference procedures such as gastric band and sleeve gastrectomy. Each procedure comes with it's own pros and cons, as well as requirements for patient participation. When you have your initial consultation with our surgical team, they will walk you through all of the different procedures and what is the best path for you.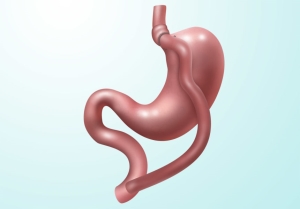 We don't want to mislead you. The process can be long and challenging. It's a marathon, not a sprint. But, at the end you will be living a happier, healthier life. You don't have to take our word for it. Here are some quotes from actual bariatric surgery patients:
"I wish I could go back in time and make myself get bariatric surgery sooner. It had such a drastic positive effect in my life that I wish I would've had the surgery years before. There were so many things that I missed out on because of my obesity. I always tell people that if you are considering it then stop dragging your feet and get it done because you won't regret it."
"I tried so many diets over the years. I just had such a hard time finding or taking the time to be successful. It was frustrating and depressing. I realized that I was missing out on life and doing the things that I loved with my family. I wanted my life back. Thankfully, my friend told me about bariatric surgery at Blue Mountain Hospital. I am so grateful that I made the decision to have surgery. Thank you BMH and Dr. LaGiglia for giving me my life back."
"I had been contemplating the surgery for a while, but hadn't committed until my son had planned a proposal at the top of a hike. I went to help him and I was having a really hard time with the hike. I kept taking breaks, my sides hurt, I felt like I couldn't breathe, and it took me twice as long as everyone else. I was so embarrassed and realized that I needed to make a change. I am now a better version of me. I just feel good. I would 100% recommend surgery at Blue Mountain Hospital. Dr. LaGiglia and the OR staff are amazing,"
Don't let price hold you back. Blue Mountain Hospital offers one of the lowest cash pricing options to meet the needs of our rural community.
At Blue Mountain Hospital, we are proud to have set the standard for rural hospitals since 2009 and excited to offer this service to our patients and community. To learn more about how bariatrics can be a valuable tool in your weight loss plan, contact us for a consultation at 435-678-3993 today and check out our Bariatric Surgery Seminar that we host every other month at Blue Mountain Hospital.