Who is Blue Mountain Hospital?
Category: Blog
Posted On:
What and who is Blue Mountain Hospital?
Well, it's pretty easy to tell you what we are. We are a critical access facility working to set the standard for rural hospitals. We provide all kinds of services such as emergency, radiology, laboratory, surgical, labor & delivery, and dialysis.
But...it's much harder to tell you who we are. Instead of trying to explain it, our staff offered up their explanations on who Blue Mountain Hospital is, why they love working here, and why you should choose BMH.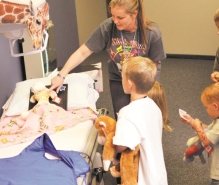 "Blue Mountain Hospital is our community's hospital. We are here for the people of this community and we love to serve them every day. It's not always fun to come to the hospital, but we know that when we do, they are going to get the care they deserve and expect," - Cari
"We truly care about the health and healing of our patients. Dr. Lyman, Rob Lyman, and Dr. LaGiglia work endlessly to care for our patients. We all work as a team to make sure our patients' needs are met from making appointments to insurance authorization and everything in between," - Lisa
"My favorite thing about Blue Mountain Hospital is that we are only 12 years old, but we have accomplished so much. And, the things that we will accomplish over the next few years are going to be amazing," - Trent
"We have such a great group of employees who are committed to working together to serve our community and make a difference in the lives of our patients," - Gail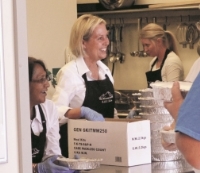 "The hospital is a beautiful facility. My favorite things about Blue Mountain are that the rooms are large and comfortable, the hospital is very clean, and we have great employees who care for our patients. Plus the cafeteria has excellent food!," - Dr. Lyman
"People should choose Blue Mountain Hospital for the amazing personalized care they receive in a hospital that treats you like family," - Chris
And, that's why our motto is "Our family, caring for your family's good health."
We hope this gives you a little insight into who, not just what, Blue Mountain Hospital is. Of course, if you really want to know who we are, then stop by for a visit, reach out to us on social media, or give us a call. Someone from our family is always around to help you.